Friday, 28 October 2011 10:47
Hi!!! Kathia here again from Pink Little Cake Blog with another cookie design idea for The Cookie Cutter Company. I hope you enjoy.

BABY COOKIES
I used some baby gift bags that I have gotten in the last couple of days as inspiration for the colors and the designs of the cookies.
Prepare your cookies according to your recipe,bake them and get ready to have some fun decorating them
To make these BABY Cookie designs you will need:
White, lavander, baby green and baby yellow royal icing ( thick for pipping and thin to flood the cookies)
Pastry bags, couplers and tips #1 and #2
Pink Fondant roses ( optional)
Paintbrush
Toothpicks
Piping gel ( to attach flowers to cookie, you can use royal icing also)
BABY COOKIES WITH FONDANT ROSES
Making the Onesie Cookie
I used a food marker to outline the onesie's jumper detail before outlining the cookie with the royal icing.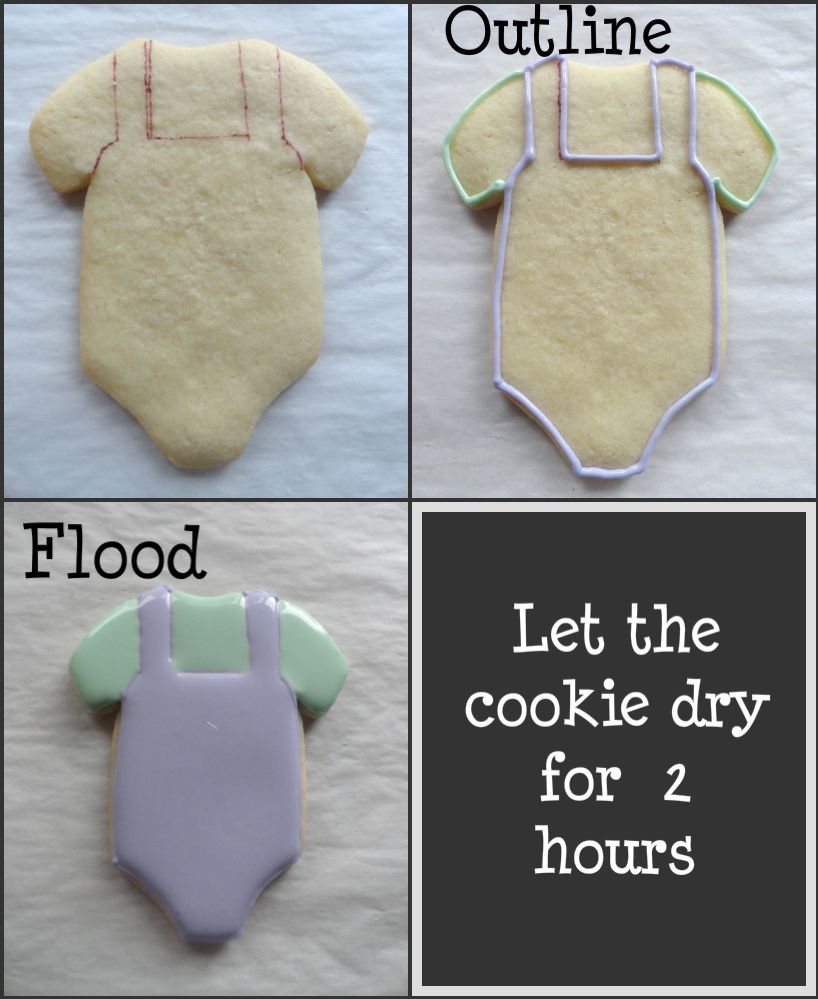 Outline, then Flood. Allow your cookies to dry for 2hrs, then outline the details with tip #1 and attach flowers with piping gel.
Making the Baby Bib cookie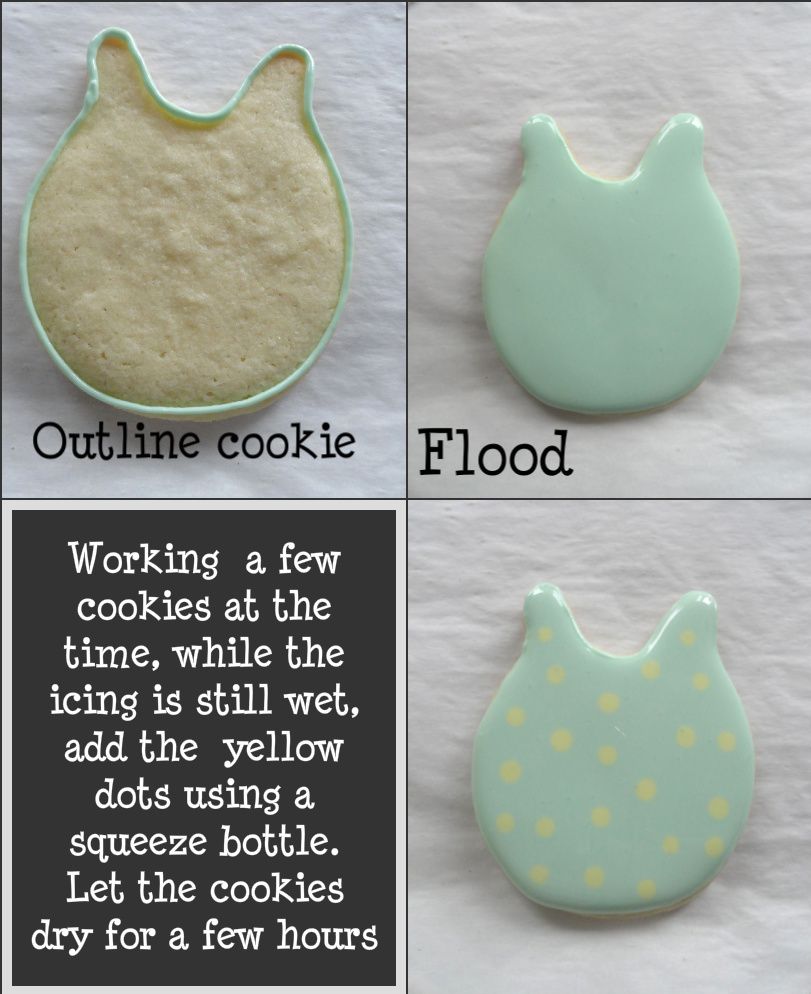 Outline and then Flood again. Working a few cookies at the same time while the icing is still wet, add the yellow dots using a squeeze bottle. Let the cookies dry for a few hours. Outline the details and pipe dots, then attach flowers with piping gel.
Making the Baby Carriage cookie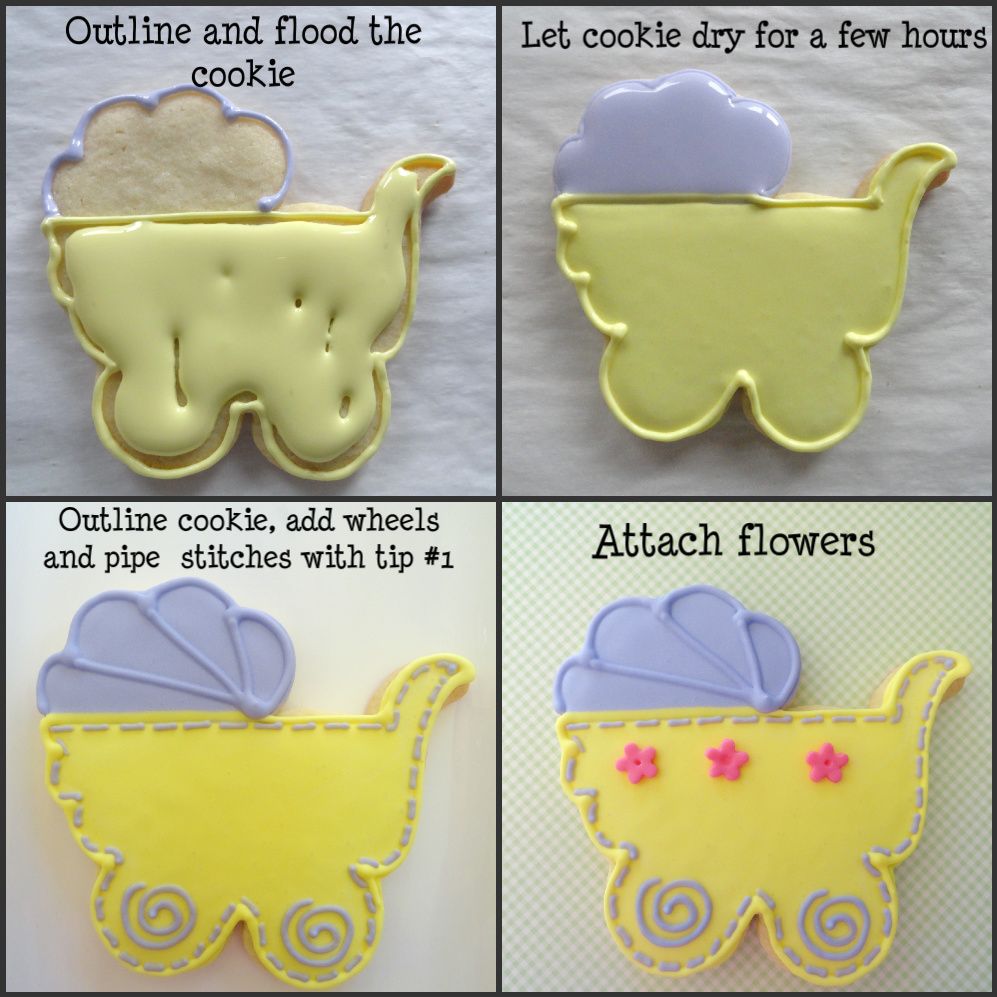 Outline and Flood the cookie, then let it dry for a few hours. Outline the cookie, and add wheels and pipe stitches with tip #1. Then attach flowers.
BABY PASTEL COOKIES WITH WORDS
As always, you need to start outlining and flooding the cookies.
For these particular designs, make sure you let the cookies dry overnight
Making the Baby Onesie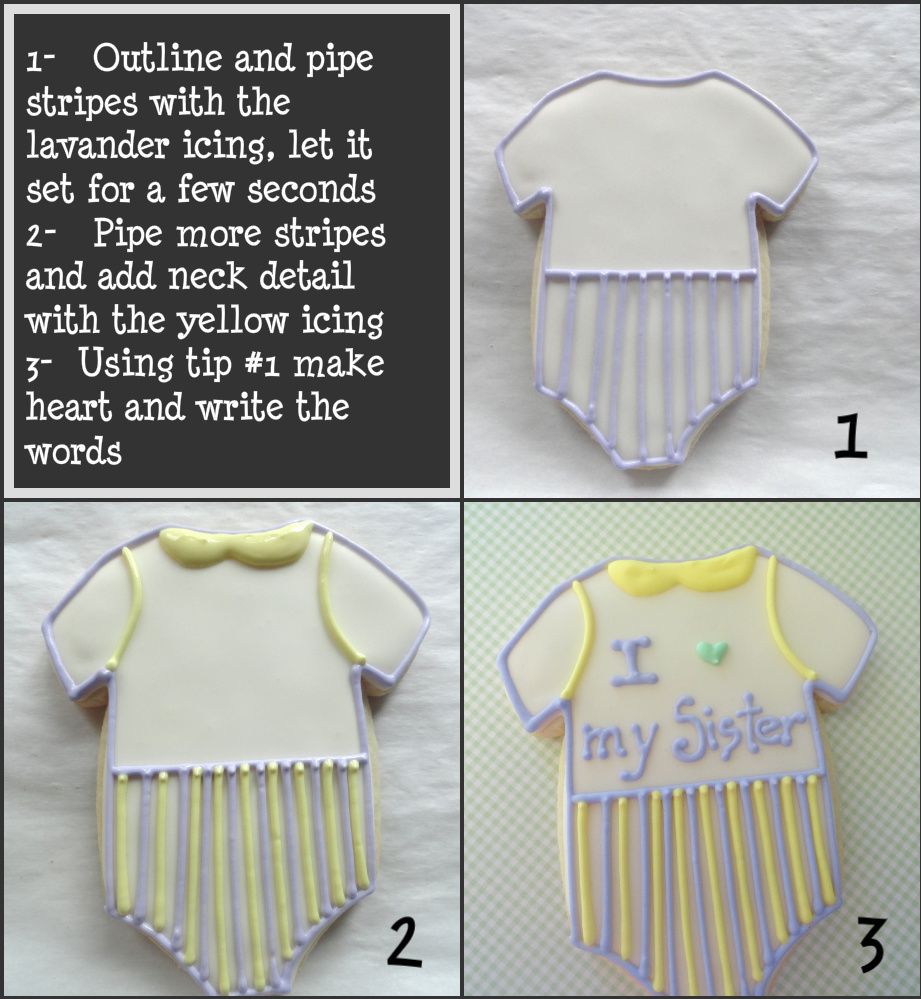 Outline and pipe stripes with the lavender icing, let it set for a few seconds. Then pipe more stripes and add neck detail with the yellow icing using tip #1. Make heart and write the words.
Making the Baby Carriage
A very simple, yet cute design. Outline the cookie carriage and wheels, also flood small details.
Let cookie dry for a few hours before adding the words.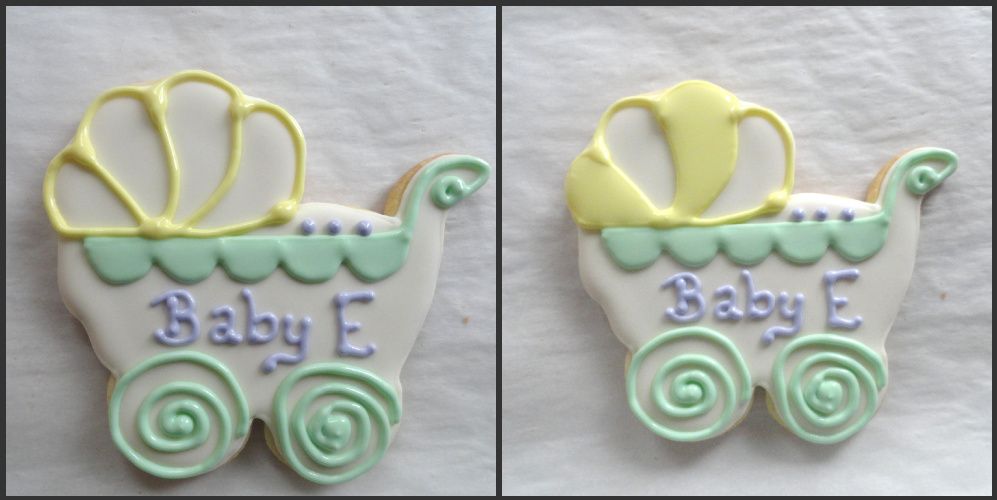 Making the Baby Bib
First pipe the yellow dots and let it sit for a few seconds. Then pipe the lavender dots in between the yellow dots.
Using tip #1, pipe the words, and let them dry for a few minutes. Then pipe the stripes and dots.
I hope this tutorial will help you in your next cookie adventure.
-Kathia Castro, Pinklittlecake